Thorough overview of the M1 chip
It's been over a week since the M1 chip was officially presented to the public & today, we have enough information to make a thorough analysis of it.
For Apple Company, M1 is the culmination of over 10 years of work on its chips. It is designed solely to work on Macs & to replace Intel's chips, which were on the trail with Apple for over 14 years now.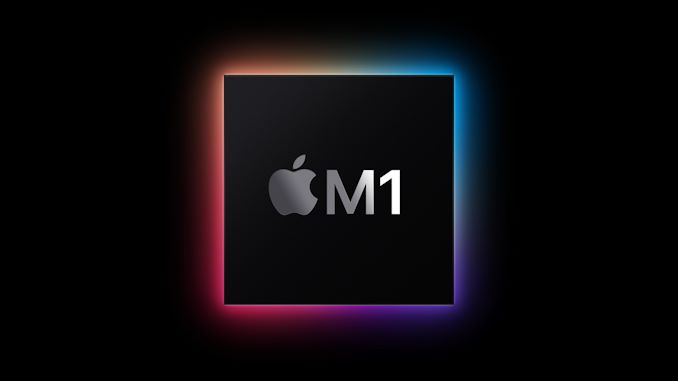 The chip is an integrated system, which unites these under one shell:
GPU of 8 cores providing 2.6 teraflops of output
RAM
CPU of 8 cores of 3.2 GHz each
SSD controller
NE (Neural Engine of 16 cores)
UMA (Unified Memory Architecture)
SE (Secure Enclave)
USB 4 support (using the Thunderbolt controller)
processor for image signals
and encoding/decoding functions for media.
Before M1 appeared, Apple was using different chips for all of the named. Currently, they are all united into 1. That has become the reason why M1 chips are so much faster than Intel's products: because now different parts of the system don't have to access different pools of memory when they access the same data. That resulted in up to 3.9 times faster processing of video & 7.1 times faster processing of images.
M1 accommodates 16 billion 5-nanometer transistors (16,000,000,000) that all consume less energy than Intel's predecessors, making them amazingly energy-per-transistor efficient. Currently, the indicator of power efficiency in M1 is a leader in the industry.
M1 today is the most powerful chip in netbooks & notebooks & it is only outperformed by desktop personal computers for gaming.
CPU in M1 is designed to effectively run single-threaded & multi-threaded tasks, which's why it has 4×2 cores, each of which is responsible for its own class of tasks. CPU with 8 cores of 3.2 GHz in Mac Mini & MacBook Pro outperforms the previous line that was equipped with 3.6 GHz 10-core CPU by Intel at around 36% in productivity (which is roughly about 45% more efficient work per every core than Intel has provided).
The OpenGL score for GPU within M1 is 19326 – the best among all notebooks & laptops on the market (in MacBook Pro 2020). The performance is 3%… 57% better than in previous market leaders Radeon RX 560 & GeForce GTX 1050 Ti (depending on the game used for test).